NANJING MODERN AGRICULTURE SCIENCE AND INNOVATION PARK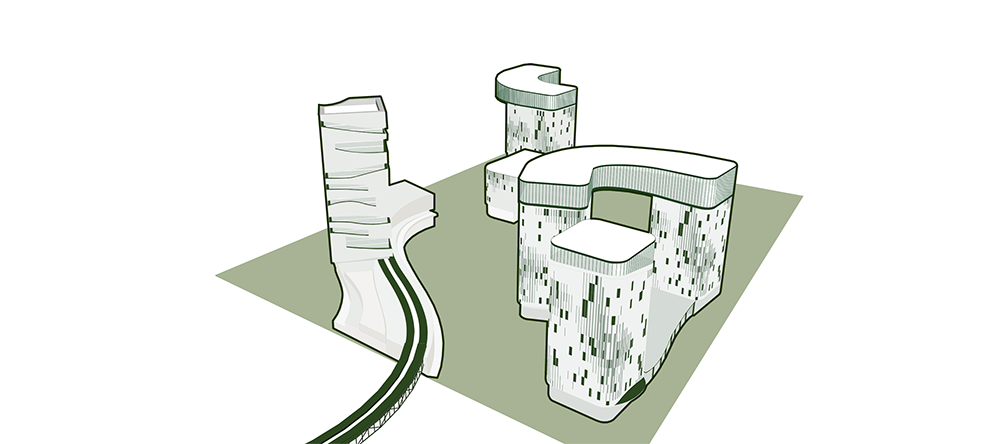 | | |
| --- | --- |
| Current | Project |
| Time | 2018 |
| Area | 591,000m2 |
| Design Team | Gang Wang, Qiming Shen, Rui Li, Mingming Cao, Pengfei Zhou, Jiawei Ma, Xianfeng Xu |
The site is located in Jiangbei New District, Nanjing. The overall concept uses cultivated farmland as the main texture, connecting the bud-like science and technology parks and the fruitful headquarters economic zone.
The texture of farmland forms land art, which expresses the history of agricultural development from farming civilization to mechanized agriculture. The different topography in the landscape design represent the different geographical environment and farmland conditions on the Chinese land. The facade of the building in the Science and Technology Innovation Zone uses the texture of the farmland as an element of the concept. The shape of the Headquarters Economic Zone indicates the relationship between fruit and peel, expressing a strong sense of life and growth.
Through the setting of open space and traffic system, a series of space elements such as entrance plaza and theme landscape effectively connects from behavior to vision.