CHONGQING 1862 NO.10 ARSENAL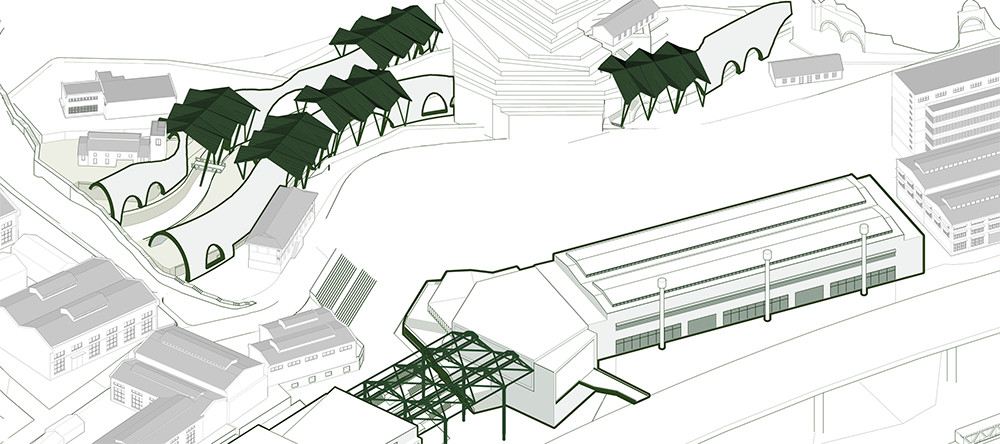 | | |
| --- | --- |
| Current | Project |
| Time | 2014-2016 |
| Area | 175,000m2 |
| Design Team | Gang Wang, Zhen Ye, Pengfei Zhou, Zhong Li, Fei Liu, Zheyu Wang |
The No.10 Arsenal is located in Jiangbei District, Chongqing, near Hongen Temple Park, facing the Jialing River, surrounded by mountains and rivers, and sits on a 1.3-kilometer riverside bank.
We have retained and repaired all the old buildings in the core reserve along the Jialing River. The sunken square is set as the main public space node of the base, facing the Jialing River to introduce the riverside landscape resources into the base. A steel-framed stage featuring industrial plants is designed here in order to enrich the spatial sight line and sense of place from every angle.
There is a bomb shelter site on the north side of the base. The bomb shelter is extended partly to the outdoors for military and ordnance displays. The height difference of the site is used to create a bomb shelter exhibition area of different heights, and the upper part of the bomb shelter is covered with greenery to make people experience the "hiding" culture during the war.
*Collaborate with Futurepolis